Better
AI-generated

Content Marketing and Google Ranking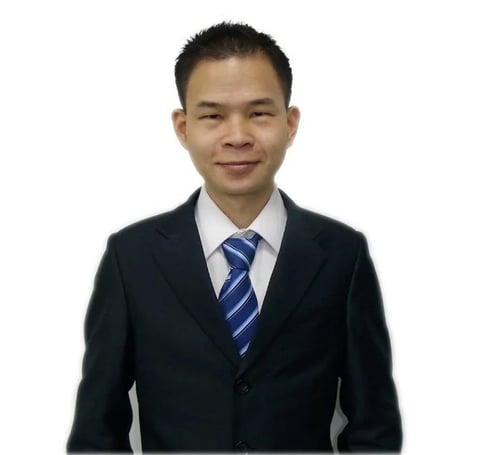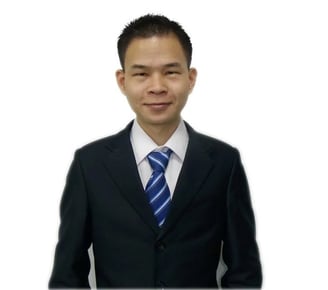 Who

is AI Content Hacker?

I, Swain Leung, am presenting a team of enthusiastic blog writers, SEO experts, and digital affiliate marketers. We help our customers create a high-quality content creation strategy to achieve their marketing or advertising goals.

We focus on applying cutting-edge AI (Artificial Intelligent) tools to get better sales performance and brand results. As a minimalist, I intend to use fewer apps or software to declutter my work life and stay productive.

Not only do we suggest the AI product developers for constant improvement, but also we study and share our insights and tactics with related AI users.

You can join our AI content writers and marketers FB group to stay tuned and grow big:
AI Content Hacker on
YouTube
We are content creators and marketers. We are fascinated by AI and its potential to help us create better human-like content. All the generated words are completely unique sentences from basic keywords.
We can write different types of articles easily and quickly with high grammatical skills by utilizing AI article writing technology. AI can then use the Internet to find valuable information regarding the matter. This collected data is then used to construct article drafts that capture the attention of humans, retaining their SEO quality.
AI is developed from machine learning. It is not reusing existing text materials from previous content. AI doesn't just create original and quality content, it also provides insights and effective content strategies based on the key ideas that we target and input. It is our writing assistant pre-trained by your AI software developing company. The output relies on how well the templates are built.
We love experimenting with new tools and technologies, and I'm always looking for ways to improve my skills. We are also passionate about helping others learn about the AI tools' content-generating process, so we often share our findings and insights on Facebook, YouTube, and other social media platforms.
Tools for AI Content
Generation
The AI-powered software can suggest us several well-written copies for editing. The company applies GPT-3 and OpenAI for speeding up the content creation within minutes, much faster than usual manual writing. And it supports different languages, features, and tools to generate high-quality original content.
We can create better relationships and engagement with our audience by providing valuable content as an agency. By using AI writing tools, we can reach a larger audience and connect with them on a more personal level. We can write long content quickly such as blog posts, YouTube video descriptions, and even books.
We'll be researching and sharing how to use Wordhero AI constantly. For example, we share with you how to write long-form articles with AI. You can save a lot of time and energy working on a blog article or a landing page.
Tools for AI Content
Optimization
Humans still need to manually fill in, format, upload, and optimize the content generated by AI. That is why we need content optimization tools. They provide us with reports with information or description of where we need to improve.
With those tools, we are able to re-edit and outrank our published content in a data-driven way. It will automatically reverse engineer and analyze the top competitors with specific keywords on Google SERP. In this way, we are able to scale up our creative content generation in an automated way.
Similar Content Pro
AI-generated content is easy to produce after you follow our tips and practice. But it is not easy to get indexed fast and ranked high on Google without decent optimization.
I would love to optimize my AI-generated copies in a visual way. I want everything in detail with numbers. Such as what sub-topics or keywords we should cover, what keywords are stuffing in my articles, what keywords are going to rank, etc. Is this possible?
Yes, it is possible. And popular applications I will recommend are Surfer SEO, Market Muse, Frase, etc. Different kinds of these AI tools are offering different options to overcome website ranking challenges.
If you are a startup or just write a few articles a day, Then I will recommend you to use Similar Content Pro. If you need extra credits for this tool, you are free to pay in a flexible way. Here is the video of how I improved my blog content after using Wordhero AI to generate it. It does great help for my content optimization.
Now, this content optimization tool is available for lifetime access in the APPSUMO LTD deal. Spend $79 on this plan, you are ready to optimize your content easily:
Labrika
Also if you want to audit your websites, optimize content, and track your keyword rankings, you should not miss Labrika AI. It provides insights and services for crawling your website and finding out technical errors.
It's a 69$ LTD deal for my multiple blogging website management. This AI's major benefits and features are:
Tracking 500 Keyword Search Engine Rankings/month

10,000 Page crawling credits/month

Unlimited websites interactive

AI-based content writing optimizer

SEO content recommendations based on LSI, TF-IDF, keyword placement, keyword density, etc.

Technical SEO Audit & Website auditor with over 180+ ranking factors
There are other features to be explored. But here we mainly focus on the AI-content writing optimizer, it's quite different from Similar Content Pro, we can easily check out what our competitors are using the unused keywords just by clicking on them. Then we are able to start to rewrite the sentences to plagiarism-free content for updating our articles. When we add more related paragraphs on the web pages, we are able to rank higher.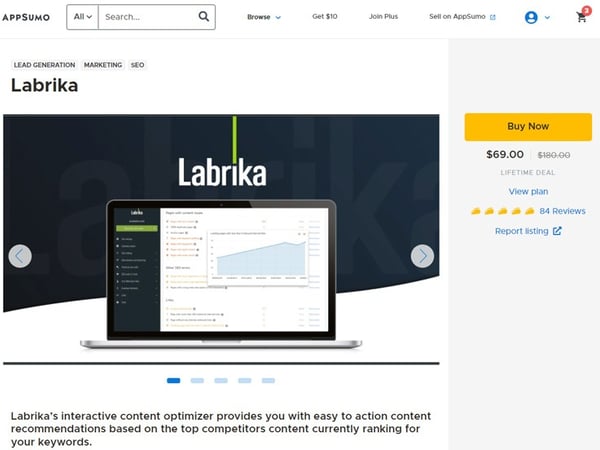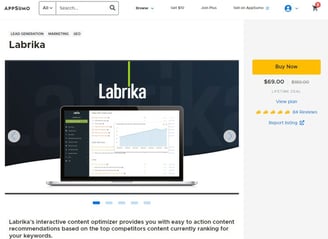 AI Content Generator Cost Explanation
The AI-generated content is not cheap, with prices depending on the company. However, the cost is worth it for businesses that want to save time and money on content creation. The generators can create high-quality, original content in a fraction of the time it would take a human writer.
The product descriptions and cost list of different AI (artificial intelligence) content-generating software:
Rytr charges 29$/month for the premium membership. Generate UNLIMITED characters per month. If you write very little for personal blogging, there's a 9$/month plan for generating 50K characters.

Wordhero AI offers 49$/month for the Limited-time Promotion: Early Priority Access. Also unlimited generated.

Jasper AI claims a flexible cost policy. The Starter plan starts at 29$/month for 20K words per month generating. And Boss Mode starts at 59$/month for 50K words per month generating.
I have been using Wordhero AI's APPSUMO LTD for an unlimited text generation without extra monthly or yearly subscription costs, take LTD while you can!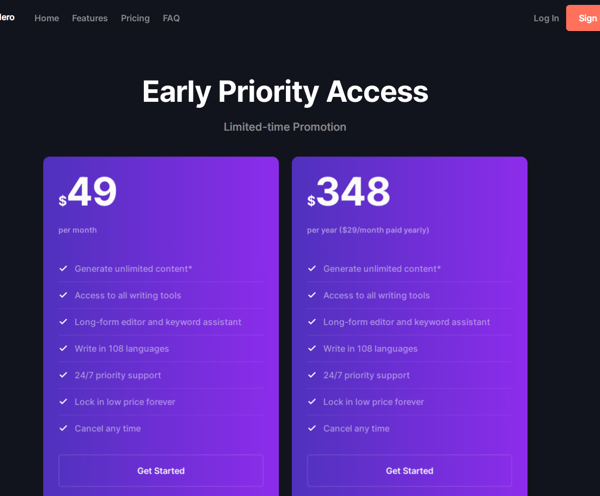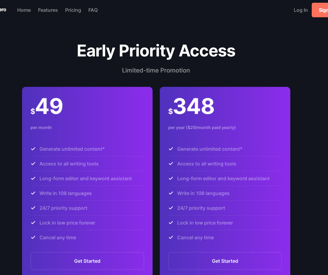 Welcome to
learn and share
with us!
It has been our pleasure to help people with blogs and videos for AI blog writing. And we've been discussing so many interesting and important topics around how to write fast, generate better content, how can rank higher on Google, etc.
By communicating with people around the world, we are able to understand what we have been neglecting and underestimating. Such as, the AI offers many tones of voice but no link-building work. And we'll test and share what we find out. For example, we recommend you install the Grammarly Chrome extension for powering your writing.
If you would like to receive updates on how to use AI content writer, you are welcome to subscribe to our weekly update press. If you have any questions in mind, please don't hesitate to let us know.
Every Monday we send out an email with the latest tips and tricks for making the most of our tool. You can sign up for our mailing list by clicking on the button below. Note we'll respect your information privacy policy.