My blogging and Vlogging Journey
Why did I create this blogging website?
I used to be afraid to change. And now I am on my 36. Not married yet, monthly pay my housing loan with 20% of my salary. I got bored with myself day after day. Life is okay but I am not okay with it, but just don't know how to make a difference.
And I lost my Grandmother in Jan 2022. I talked to my mother about the feeling of losing her mom. She said everyone expected me to be a great man in the future when I was young. And I am not quite the one they wanted me to be. But it is fine as long as I am happy and healthy.
At that moment, I wanted to do something to challenge myself. And the #1 on the list is to contribute to others with what I am good at. Yes, I love getting to the root of the matter and finding out its hidden and internal causes. And I want to know what can we do and how far can we go with AI technology in writing.
Then I started to learn and share about my AI-generated content journey. And I would love to grow with everyone.
How did I build this site?
There are so many website-building solutions on the market. And we are confused to pick what is best for us. Then I asked myself: what is the website style for my blogging? And my answer is ZYRO.
I choose ZYRO for these reasons:
Spend less money. They charged me 81.6$ for 4 years and a one-year free domain cost last Black Friday promotion. Plus the extra 3 years of domain cost 30$, I only need to invest 120$ or so on this site. And it lasts for 4 years. So each year's average cost will be 30$. I can write as many blogs as I can with it.

User-friendly design. I think ZYRO is very easy to update my content. And I love the Drag-and-drop style for building a blog site. And the blog writing is in the style of WYSIWYG (What You See Is What You Get). I am bored of the traditional editing interface.

Great service team. ZYRO's service team is great. I can always get a prompt response regarding any problems I met in building the website or writing a blog. And they have built a great service support document and media to back us up.
If you want to grow your business in the same way as mine, you can click here to sign up for ZYRO. And you can enjoy 3 months free of charge. ZYRO is offering their promotion for new customers' yearly or a bigger plan.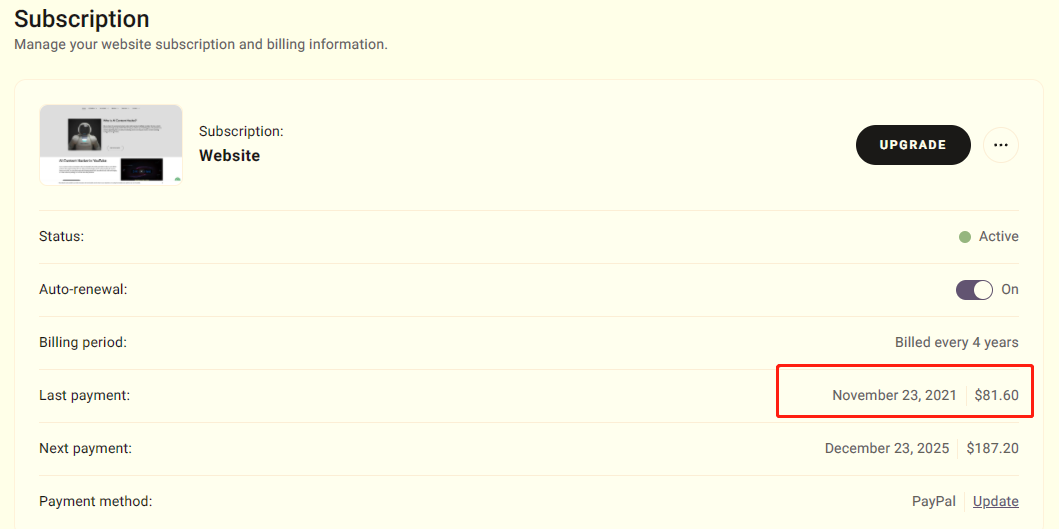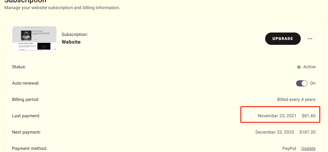 What am I expecting for this website
Let's talk a little about why and how I build the website, and what I am seeking for the future.
Blogging has been a way to change my life fundamentally. I was able to start my own website, which led to me becoming a freelance writer at the end of 2022. Pursuing this side hustle has allowed me to change my life for the better.
Now, I want the website to be a place where people can use AI technology to write. This would be a milestone in changing life both materially and spiritually for many people.
Wish all of us good luck and work hard for a bright future!